Ecozone Ozone Destructors
Ecozone Ozone Destructors are ideal for removing Ozone from closed rooms. They are used for a wide variety of applications including removing Ozone from:
Print rooms using UV cured ink
Curing rooms for varnishes and lacquers
Large photocopier / printer rooms
Ozone dosing rooms
Cinema projector rooms
X-ray rooms
Electrostatic precipitators
Switchgear plant rooms
In addition Ecozone Ozone destructors are excellent partners to Ecozone's Ozone generators that treat closed areas to eliminate unwanted odours and/or to sanitize the area. After an area is treated with Ozone the Ozone destructor then removes the Ozone from the area to permit rapid re-entry.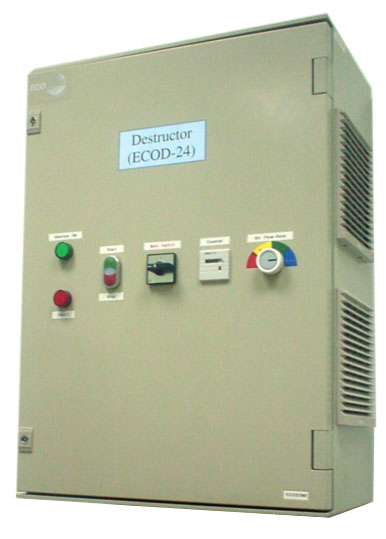 Ecozone Ozone Destructor -ECOD-24 are ideal for removing Ozone from closed rooms