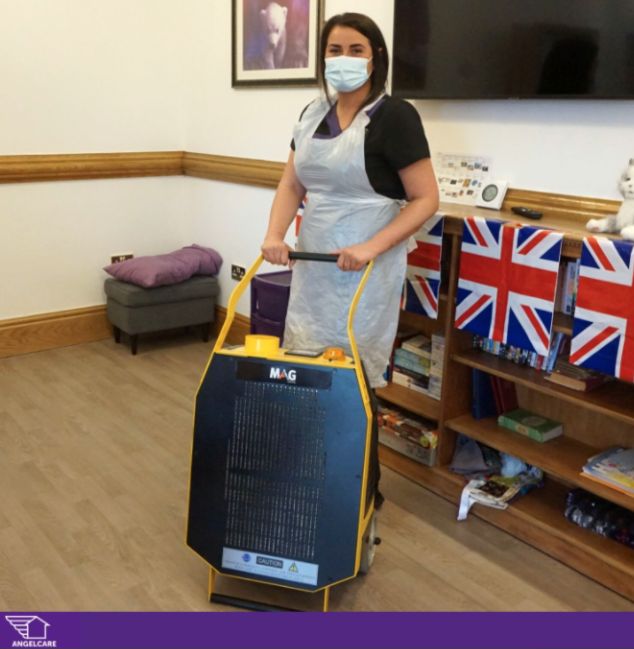 MagOzone, the  exclusive UK distributor of Ecozone Technologies, provides powerful Ozone generators for Odour removal and Sanitation to the Retirement home sector.
Ozone gas is a powerful and highly effective oxidizer. It is used to remove bad odors and to purify the air, as well as to disinfect biological contaminants such as bacteria and viruses. Ecozone Technologies ozone generators produce high concentrations of ozone, resulting in the effective eradication of most bacteria and viruses.
Daily use of the SuperActivO mobile generator in public areas, and in the  rooms, will contribute to a fresh and safer environment for all.
"The air and surfaces are noticeably cleaner and we will continue to use the MAG Ozone Generator as part of our long term sanitising regime"
Dave Cullen, CEO, Roxor Group
Want to get an in-depth  view of the solutions?
Visit our YouTube channel and website and then contact us for details.
https://www.youtube.com/results?search_query=ecozone+technologies+ltd
Whether you are a professional cleaning company, a hotel manager, a pub or restaurant owner, or a sports center and gym manager- you will find something of interest on our new channel.
Feel free to comment or share- we want to hear from you.
www.ecozone-technologies.com
Contact ecozone@ecozone-technologies.com
Ecozone technologies – Ozone Does It