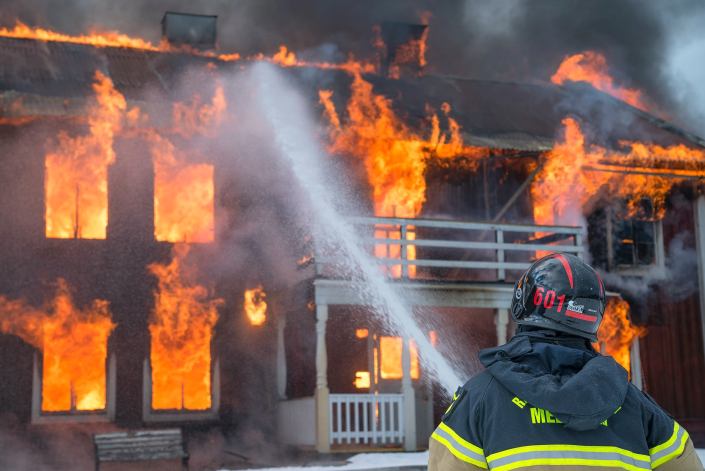 Contact us for further details
Fire disasters are extremely stressful occurrences that seriously impact on the quality of life of those directly and indirectly affected. Restoration and professional cleaning companies play an important role in the physical and psychological recovery process.
The restoration companies need to provide support and understanding to the disaster victims, by listening to their most pressing needs, and then to fulfil these needs in a prioritized professional manner.
One of the major issues faced by restoration companies is the need to effectively remove unpleasant and disturbing odors that are  absorbed by the contents, surfaces and walls of the damaged house, that remain long after the fire has been extinguished. The physical restoration is of course critical, but unless the odors are fully removed, the job is not complete, and the residents cannot return to live in their home.  In fact, the underlying cause of the odors might pose a short- and long-term health hazard, causing headaches, sleep disorders and breathing difficulties.
What causes the unpleasant odors?
A strong odor in the aftermath of a fire is caused by soot and smoke that has penetrated the walls, furniture, textiles, and clothing.
The incomplete combustion of hydrocarbons forms soot, and a burnt, smoky odor will linger in the air.
Smoke damage occurs at a molecular level, requiring professional skills and experience to eliminate the odor with dedicated equipment. Not only is smoke and the resulting odor a major nuisance- but the smoke itself contains compounds which are a health hazard for humans and pets.
Which technology has proved to be extremely effective in the removal of odors following fires?
Ecozone Technologies have developed powerful Ozone generators that remove the source of the odors at the molecular level. Based on Ecozone's unique technology which produces Ozone at a constant rate even at high humidity conditions, the odor is quickly removed by  decomposing the organic molecules that cause the bad smell, leaving a fresh environment for the residents.
Ecozone Technologies supply various ozone generators with capacities suitable to meet the size of the treated area of rooms, entire homes, and large buildings. When the treated area must be immediately occupied after the treatment, built in or standalone ozone decomposers are used to rapidly remove the residual ozone.
Ecozone's odor removal devices are well known in the restoration sector, as extremely efficient, robust, and reliable- enabling rapid and safe treatment of homes, offices, and industrial facilities.
We invite hospitality sector managers, professional cleaning companies and equipment distributors to contact us for further details.
Ecozone Technologies can provide tailor made solutions and equipment to increase the trust and safety of your guests, tenants and workers.