Ozone Generator Industry
Applications
After Disaster Restoration
Food Production and Transportation
Hotel Sanitation – Now more than Ever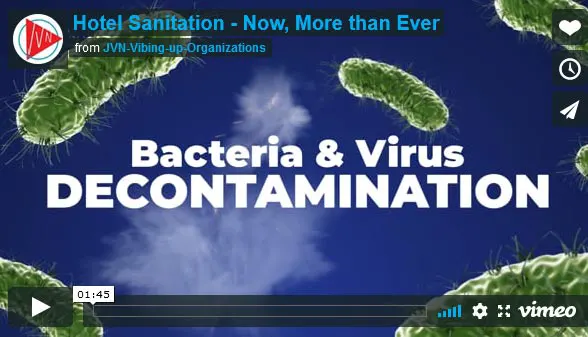 Customer Testimonials
Our customers are kind enough to share feedback about our products. Here's a sample of appreciated remarks.
"our company gives odor elimination and sanitation services and makes use of Ecozone's ozone machines. They deliver big time and help us solve our clients' problems quickly and efficiently. I recommend them whole heartedly"
"The innovative ozone generators which Ecozone Technologies manufactures have opened up new markets for Advanced Ozone Products Ltd. in odour control across a range of applications"
We operate our ActivO every day. It keeps our rooms clean and fresh and our customers as well as our management are pleased.
Does exactly what it's supposed to do It's been as reliable as hell.
It's a wonderful machine. Very happy with it.
Machine performance is just fine. It's a good machine. It's working.
We're a reseller. We've had no issues with the machines and ourcustomers are satisfied with them.
Machine is user friendly and easy to service. Does what we need it to do.
Works very fine. Reliable. We are happy with it.
We've rented it out and it's been reliable and works well.
The use of the Professional Panther saves us time and money and helps in the quick preparation for occupancy of the rooms in the hotel.
Singlet PentaRod core unit
Ecozone's patented Singlet PentaRod core unit in operation:
The unique core which efficiently generates cold oxygen-plasma in ambient air.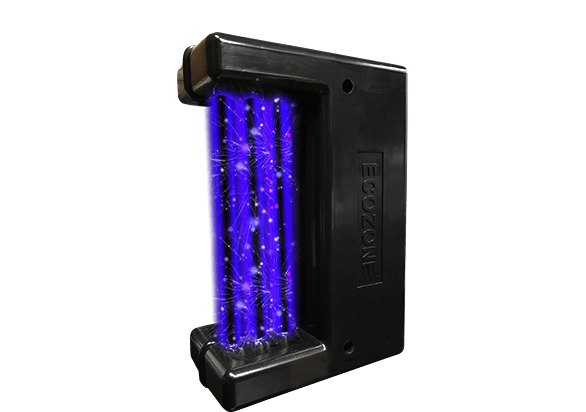 About ECOZONE

For over 25 years Ecozone Technologies has been a world leader in the development and manufacture of air-fed ozone generators for odor control and sanitation. All of Ecozone's generators are based on our unique and innovative patented Technology. Our advanced design and manufacturing capabilities enable us to make product modifications according to customers' country, application and commercial needs.
Technology

Ozone occurs naturally in the atmosphere during lightning storms when high voltage discharges from the sky to the ground. The Singlet Pentarod™™, Ecozone's unique and patented core technology, succeeds in imitating this process, yielding high amounts of ozone from ambient air, even in humid or dusty conditions.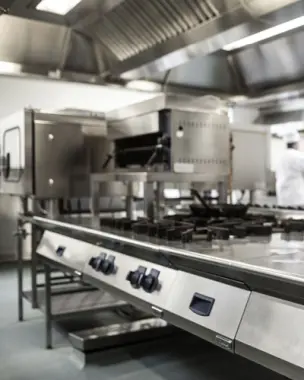 Restaurants and Commercial Kitchens
Exhaust Odour Treatment & Prevention
Odor Removal & Sanitation of Residents' rooms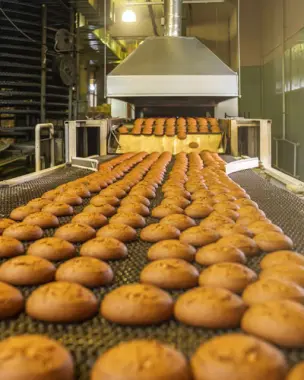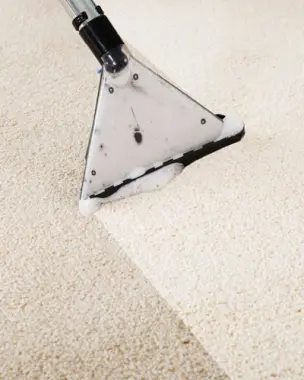 Sanitation & Odor removal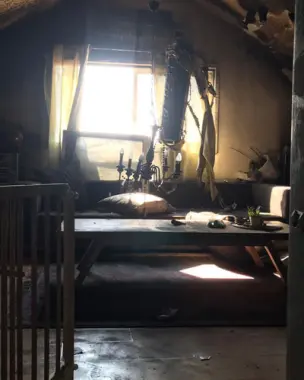 Restoration after Fire & Flood
Mold Treatment and Odor Elimination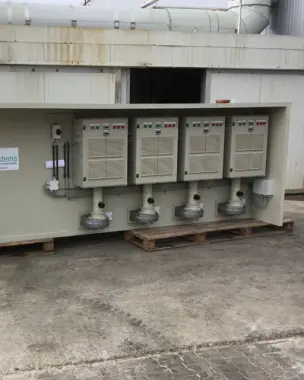 Industrial Odor Emissions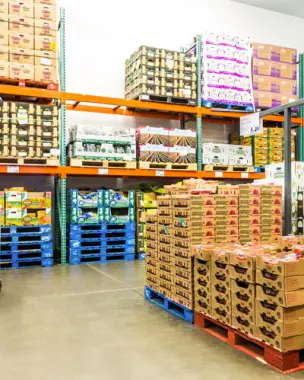 Fruit & Vegetable Storage
Stubborn & Acute Odor Removal