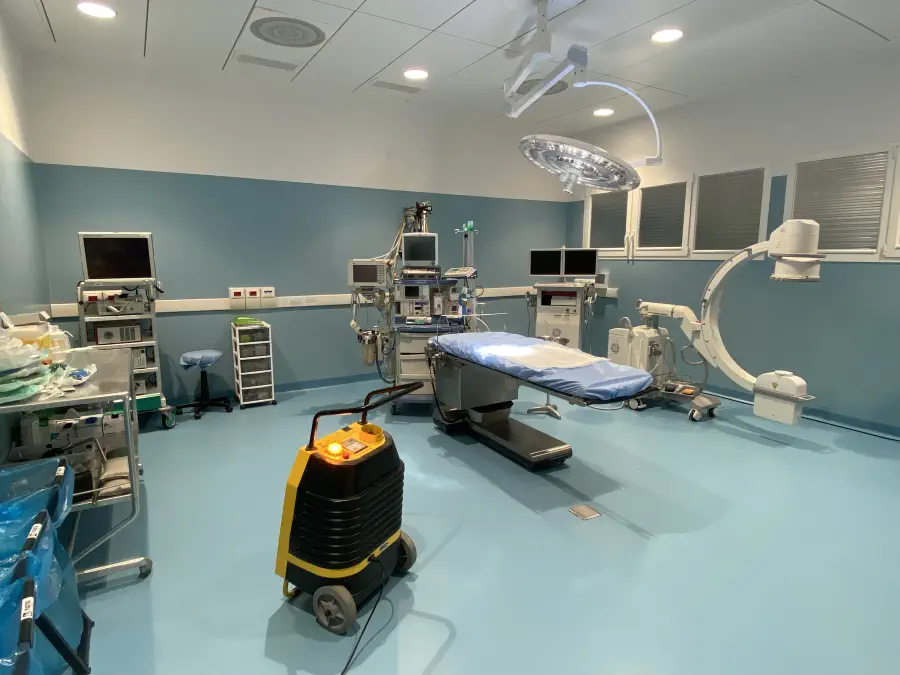 Veterinary clinics around the world provide an essential service for our pets, keeping them healthy and vibrant.
But those of us who frequent the veterinary clinics, cannot but notice the overbearing Doggy smell, that goes with the territory.
Ecozone Technologies, manufacturers of powerful odor removal equipment, have tackled this issue head on. Together with leading veterinary clinics in Italy and the US, we have provided an effective solution.
Our SuperActivO machine can remove heavy odors that are organically based, with ease.
Dr. Aldo, of Milano Italy, has created a daily cleaning protocol for his reception area, and operating rooms, that has greatly improved customer satisfaction, and reduced the bacterial load on surfaces.
"I use the Super ActivO early every morning in my surgical area, approximately 300 cubic meters, for 1 hour.
Every 3 days we use the machine in a sector of the Clinic attended by clients, approximately 500 cubic meters, overnight, for 6 hours.
I do that for sanitation and for odor elimination purposes."
Dr Aldo Vezzoni- Milano
Interested in our proven odor removal solutions for your veterinary clinic?
Contact: brian@ecozone-technologies.com
See the animated video which illustrates the process.
https://www.youtube.com/watch?v=z5EjJ06UqBA&t=5s
For regular updates, join our informative newsletter, which covers subjects of interest to professional cleaning and restoration professionals.
https://mailchi.mp/426e1f3b4e2a/veterinary-clinics-how-to-maintain-a-pleasant-odor-free-atmosphere-every-day
Want to get an in-depth? view of the solutions?
Visit our YouTube channel and website and then contact us for details.
https://www.youtube.com/results?search_query=ecozone+technologies+ltd
Whether you are a professional cleaning company, a hotel manager, a pub or restaurant owner, or a sports center and gym manager- you will find something of interest on our new channel.
Feel free to comment or share- we want to hear from you.
www.ecozone-technologies.com
Contact?ecozone@ecozone-technologies.com
Ecozone technologies – Ozone Does It