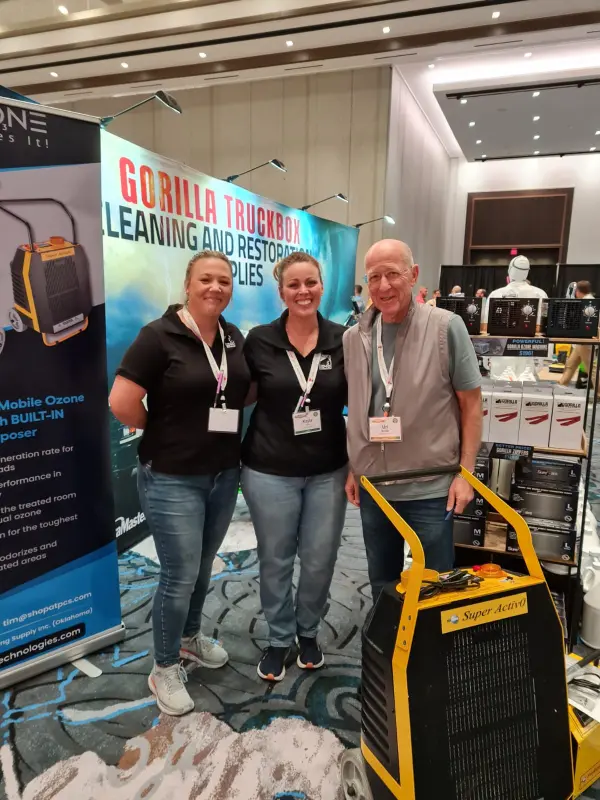 Ecozone Technologies, leading manufacturers of heavy-duty odor removal equipment, participated in the Experience Restoration Trade Show in Las Vegas in September 2022.
Uri Bustan, CEO, attended the show and met with numerous restoration service provider groups, including ServPro, Sunbelt and United Rentals, and distributors from the restoration and professional cleaning sectors.
Our flagship product, the unique SuperActivO ozone generator with built in residual ozone decomposer, and Professional Panther, were prominently displayed on the booth of PCS, our local distributor in Oklahoma.
Uri Bustan was warmly received by James Longley, the CEO at PCS, and his vivacious associates, and looks forward to strengthening cooperation in the near future.
For professional enquiries, contact our head office
Email: Brian@ecozone-technologies.com
Ecozone Technologies at the Experience Restoration Trade Show