ECOZONE
GUARANTEE
TECHNOLOGY
TESTIMONIALS
Ecozone Technologies has been a performance leader in Ozone production and destruction since 1996. During this time it has developed patented leadership ozone technology which has enabled it to offer products which are at the head of their class in speed of odor removal and reliability. No one does it better, GUARANTEED.
About the company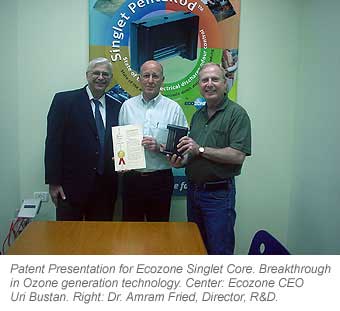 Ecozone Technologies was founded in 1995 and is based in the Hasharon Industrial Park, Kadima, Israel. It has grown into one of the global innovators in design and production of the fastest ozone machines in the world for eliminating unwanted odors.
The backbone of Ecozone is its strength in applied science to the field of ozone generation and odor removal that continues until today. The driving force behind this effort is Dr. Amram Fried who has authored numerous papers on ozone related topics and heads the company's research division. Dr Fried received his Doctorate degree in Solid-State Physics at the Technion Institute of Technology in Haifa.
The company initiated the development of Non-thermal Plasma Air Pollution Control Technology. This research was funded by the EU as part of the 'Fifth European Framework Program'. Work in these and related areas have resulted in U.S. patents which are the foundation of the company's products and are known as 'double dielectric barrier discharge technology'.
This translates to the fastest portable mobile and stationary commercial ozone generators with high ozone output which can rapidly decompose odor from various sources.
The major markets for the company's products have been Europe, the USA and Japan.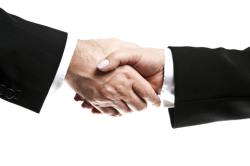 Ecozone Technologies guarantees that its Professional Panther and Super ActivO are faster at removing odors than any other competitive product in its class. If you find a competitive product that is faster than your Ecozone machine at removing odors Ecozone will refund your purchase price.
This Guarantee is good for 30 days after you receive your machine. To receive your refund deliver your machine at your cost in its original packaging to the supplier you purchased it from. Ecozone then will provide you with a credit for the full amount of your purchase.
Why are Ecozone machines the fastest in the world at removing odors?
Because we have the most sophisticated ozone generation and destruction technology in the world.
Click on 'TECHNOLOGY' to learn more.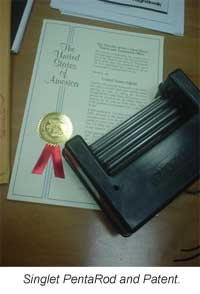 Ecozone has the most sophisticated Ozone technology in the world. The foundation of our technology is our patented Singlet PentaRod Core design which was developed under the '5th European Framework Program' that was funded by the EU for a total budget of 600K Eur over 4 years. Ecozone was the coordinator of this program.
Our work on our non thermal-equilibrium Plasma Air Pollution Control and our unique 'double-dielectric-barrier micro-discharge' technology continues to this day under the capable leadership of Dr. Amram Fried.
Here are a few examples of how our technology compares with the ozone machines of other manufacturers:
Performance in High Humidity Environments

The Hfactor (range: 0.1 < H ≤ 1).
The H factor is a measure of the ozone production-rate with respect to the humidity level in the air.
• The H factor is defined as: H = P(95%) / P(30%), (@25oC), where P(RH) is the Ozone Production-Rate (in g/h) as a function of the Relative-Humidity (RH in %) in the air.
The Super ActivO and the Professional Panther have reached the level of H = 0.99.
No other air-fed ozone generator comes close to this performance in high humidity environments.
Typical air-fed ozone generators reach only H < 0.5.

Speed of Removal of Odors

The ODS (range: 0 < ODS ≤ 1)
The Ozone Distribution Strength (ODS) is a measure of the homogeneity level of the ozone concentration as obtained inside a standard and clean room volume of 100m3 after 1 minute of operation.
The ODS of the Supper ActivO is 0.95.
Other air-fed ozone generators with similar ozone production-rates (as specified) reach an ODS of only ~0.2.
Faster odor removal means lower labor cost, higher machine availability for the next job. The Ecozone Professional Panther and Super ActivO are truly the fastest ozone machines in their class, GUARANTEED.
Customer Testimonials
Our customers are kind enough to share feedback about our products. Here's a sample of appreciated remarks.

We operate our ActivO every day. It keeps our rooms clean and fresh and our customers as well as our management are pleased.

— Mr. Ishimoto, Bay Court Hotel . Tokyo, Japan.

Does exactly what it's supposed to do It's been as reliable as hell.
— Mr. Peter Salmon, Upstage Theatrical Dry Cleaners (Islington, UK)

It's a wonderful machine. Very happy with it.
— Tom Pratt, Clean and Restore (Stillwater, OK, USA)

Machine performance is just fine. It's a good machine. It's working.
— Frank Helverskov, Hefra-Tech Lugtsanering (Frederiksberg C., Denmark)

We're a reseller. We've had no issues with the machines and our
customers are satisfied with them.
— Esther Simmons, Cleaning Systems (Auckland, New Zealand)

Machine is user friendly and easy to service. Does what we need it to do.
— Chris Hale, Magic Carpet Inc. (Braselton, GA, USA)

Works very fine. Reliable. We are happy with it.
— Jes Johansen, Rosva Skadeservice (DK-Slagelse, Denmark)

We've rented it out and it's been reliable and works well.
— Sean Spiewak, BJ's Rentals (Chula Vista, CA, USA)

The use of the Professional Panther saves us time and money and helps in the quick preparation for occupancy of the rooms in the hotel.
— Eldad Zarfati, Housekeeping Manager, Mamilla Hotel Jerusalem Israel